Whenever there is a pattern sale I have to look through the entire pattern book, even if I REALLY don't need any more patterns. Whenever I do this I come across patterns for things that I never thought I'd make, but the pattern looks cool, and it would be a fun sewing project to attempt, and the pattern is only a dollar, so why the heck not! This is how I wound up making my
purple plaid 1830's dress
. Well last time this scenario happened, this is the pattern I found.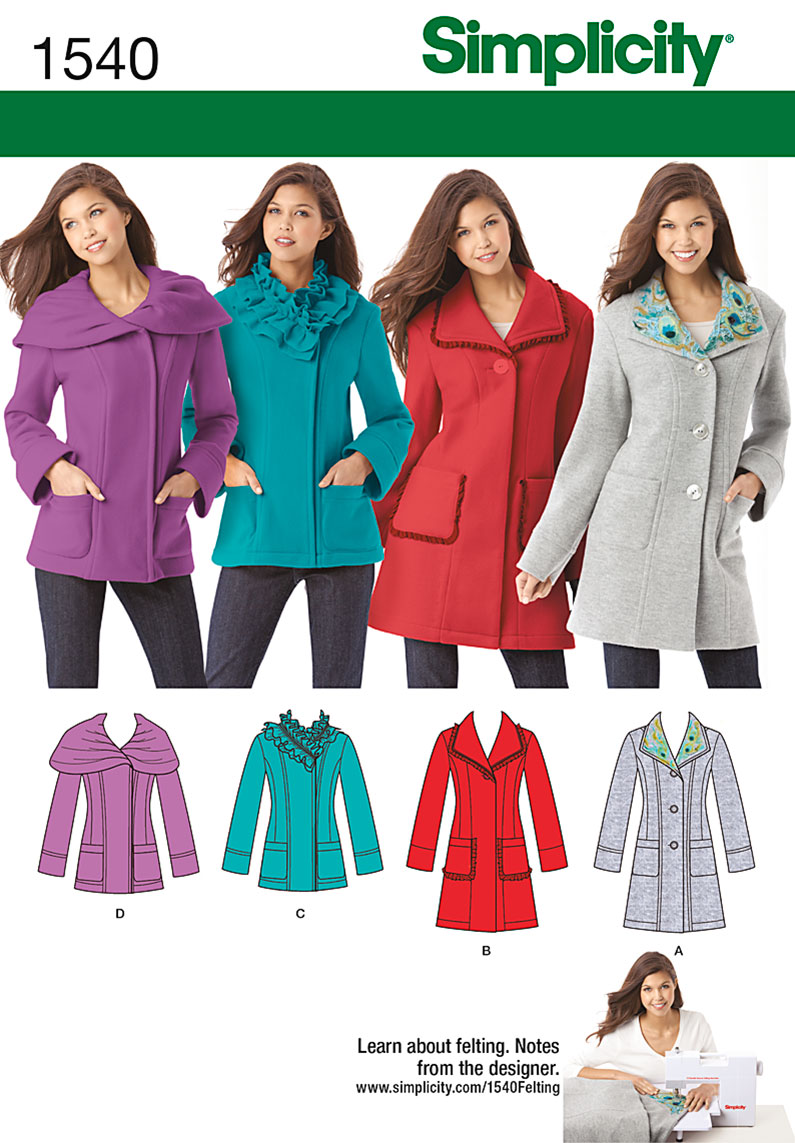 I thought it was a cute pattern, and I really did need a nice coat. For the past several years my chore coat has been my only coat. The issue with that? It's not always the cleanest (imagine that, working with livestock isn't clean!) and it doesn't look great with dresses and such. Thus, with that in mind, I decided to get this pattern and make myself a coat!
To make it out of I found a very soft, thick, and warm dark brown wool blend. It was on clearance at Joann's, and that day the clearance fabric was an additional 50% the already clearanced price! So I grabbed two yards of it.
The pattern didn't call for lining the coat, but I wanted to anyway because I wanted the coat to be plenty warm. Now I didn't want to coat to be too bulky, so I decided to use very pretty and soft teal cotton flannel for the lining.
I couldn't wait to get started! But I found the pattern and fabric in November, and at that time I had to make Christmas presents before starting anything for myself, so the project got put on hold, until last week. In under a week I got the coat cut out, sewn together, and finished!
After I bought the fabric I realized that for the longer coat (which I really wanted) the pattern called for closer to 3 yards of fabric than 2. So I was a little concerned that I wouldn't have enough fabric, but I figured that if I was careful with how I laid out the pattern pieces, I could make my 2 yards of wool be enough. Then I decided I wanted to make the cape-like collar, rather than the normal coat collar. That of course called for even more fabric, so I got a little more worried, but I decided to give it a try! Well, with some careful positioning of the pattern pieces, the 2 yards was just barely enough to make what I wanted! (I would have just made the regular collar if I hadn't had enough fabric, as I wasn't willing to sacrifice the length)
I love how the cape collar looks!
Now the part of this coat that I'm the most proud of is the buttonholes!
I marked where the button holes went, and then did something I'd never attempted before,
Bound Buttonholes!
I found this
tutorial
for bound buttonholes on Pinterest, and it was so easy to follow. I'm thrilled with the results!
Aren't they pretty!
I sewed on some teal recycled plastic buttons I found at Joanns, and wah-la!
I have a nice, new, wool coat!
(that cost me less than $50, I love pattern and fabric sales!)